About Dr. Suraj Prakash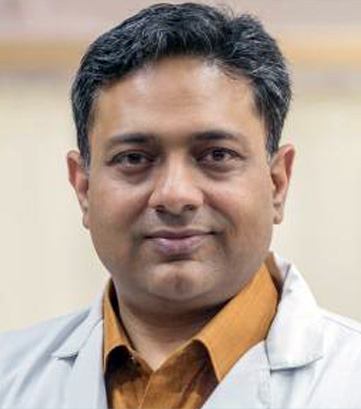 Dr Suraj Prakash is a graduate of Maulana Azad Medical College in Delhi. He completed his MBBS in the year 1990.
He joined master of surgery (orthopedics) course at central institute of orthopedics Safdarjang hospital. He received his master's degree from university of Delhi in the year 1995.
He joined Dr RML Hospital as a senior resident in the year 1995 and later shifted to Safdarjang Hospital. He completed his Substitute with senior residency in year 1999.
Later in 1999 he was offered fellowship training attachment in arthroscopic and sports medicine at the Singapore general hospital.
He worked in the department of orthopedics, gaining hands-on training and insight into finer points of art of surgery.
He was later selected for the prestigious MCh Orthopedics Degree course at the university of Dundee(Scotland) which he successfully completed in the year 2001.
He is currently attached to various prestigious hospitals like Sitaram bhartia institute, Rockland and Sukhda hospitals.
Institutional Attachments:
Sitaram Bhartia Institute of science and research, Qutub institutional area
Sukhda Hospital, R Block Greater Kailash part 1
Paras spring meadows- affiliated to paras hospital gurgaon, East of kailash
Rockland Hospital , Qutub institutional area
Personal clinic: located at A 12 Golf view apartments in saket. The clinic is located on the press enclave road at a hand shake distance from the A block exit of delhi Metro. The clinic is equipped with facilities of orthopedic consultations , X rays, plaster applications. Full fledged physio and rehabilitation services are available between 4.30 PM to 8.00 PM from Monday to Saturday.
He is routinely performing many simple and complex arthroscopic procedures and is specializing in day care surgeries. He has a significant numbers of primary and revision joint replacement surgeries to his credit.
Academic Qualifications
MBBS from Maulana Azad Medical College affiliated to University of Delhi.
MS in orthopedic and trauma surgery from the central institute of orthopedics and safdarjang hospital affiliated to university of Delhi( 1995).
Fellowship in arthroscopy and sports medicine from Singapore general hospital(1999).
MCh Orth post graduate degree from University of Dundee UK.
Contact For Appointment
At Bone & Joint Clinic
01146576339
At Sukhda Hospital
011-43364400
At SitaRam Bhartia
011-42111111