Shoulder Replacement
Microfracture Technique
Cartilage is the cushion in the knee which acts as a shock absorber and lubricant permitting the painless movement that we take for granted. Loss of cartilage either as a result of injury or other factors presents with a challenge specially in young and active persons. The cartilage has no blood supply, therefore it has poor healing capacity.
Microfracture is a technique where localized (focal) defects of the articular cartilage are cleared and debrided, followed by creation of microfracture holes in the bone denuded of its cartilage cap. This creates a clot which sticks to the bare area and gradually forms fibrocartilage covering and relieves the pain.
Able to follow the post-operative regimen is critical for success of the procedure. It is important to start knee movements immediately in the post- operative period. Patient is also advised to walk with aid of a walker without putting weight on the affected limb. It may take about two to the months for the relief to be apparent.
Shoulder Replacement Gallery
Here are some of the latest photos and videos of the patients who have undergone specialized successful surgeries. Here are some of the before and after videos of the patients.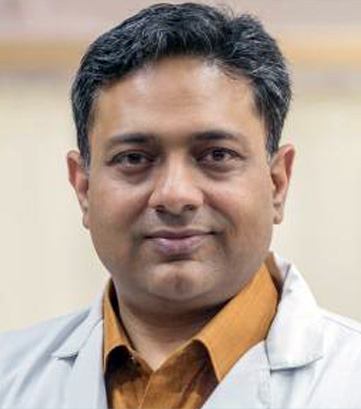 Dr. Suraj Prakash
MBBS , MS - Orthopaedics , M.Ch - Orthopaedics Orthopedist , Orthopedic Surgeon , 21 Years Experience
Read More Info
Contact For Appointment
At Bone & Joint Clinic
011-26850177
At Sukhda Hospital
011-43364400
At SitaRam Bhartia
011-42111111