Testimonials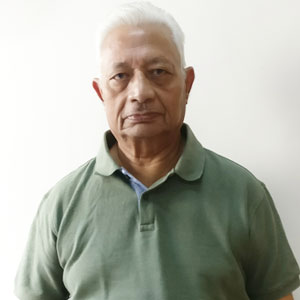 A. B. Ray
I have been suffering from Osteoarthritis in both my knees for the last five years. Finally on 29th of June 2018, I opted for Bilateral Oxford Knee Replacement surgery (Bilateral Unicompartmental/Partial), as advised by the doctors at Sitaram Bhartia Institute on Science and Research (SBISR), Qutab Institutional Area, New Delhi, at one go by a team of experts headed by Dr. Rohtash Grover and Dr. Suraj Prakash. I was made to stand on my legs and walk for a few steps the very next day and was discharged from the hospital on 4th June 2018. Now it is three months after surgery and I am able to walk without support and climb gentle stairs, of course with moderate support. Pain and discomfort are significantly reduced. Total relief, however, will take some more time, said the doctors and I am confident as per the gradual progress felt. My overall experience at SBISR under treatment of Dr. Rohtash Grover and Dr. Suraj Prakash is extremely satisfactory. The most encouraging part is that, both the doctors happened to be very cordial during follow up reviews and enquiring about my health regularly on phone/WhatsApp and promptly responding to any of my quarries/feelings communicated. My sincere thanks and regards to both the doctors and also to the management of SBISR.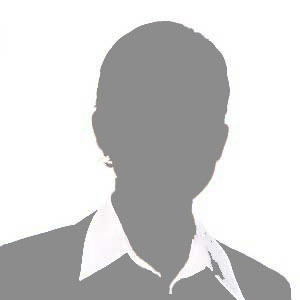 Mrs. Ritu Mahapatra
I met with an accident a few years ago and as a result of that I started suffering from AVN . The pain in my left leg was so intense that doing my daily chores was an ordeal.I consulted many orthopaedics and they all recommended a hip joint replacement surgery , but somehow I was not convinced firstly because I was young and secondly no doctor gave me the confidence. Then in May 2011 I read about Dr.Suraj and decided to meet him, he gave me the confidence to trust him to operate on me and I am glad I did so because he gave me a pain free existence.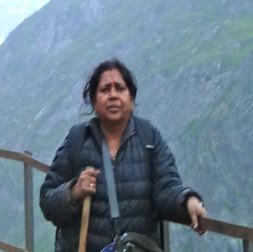 Kusum
I had severe pain in my knee sometimes it was difficult to walk even few steps My condition was very miserable.
I met Dr Suraj prakash he advised me for partial knee replelement, I had never heard of this operation. I decided to go ahead with the surgery as no treatment had given me any relief. After operation I am very comfortable I can walk without any problem. I have recently tracked to Amar nath without any problem I can sit on ground easily I am fully satisfied with my partial knee replace ment and Thanks to Dr Suraj.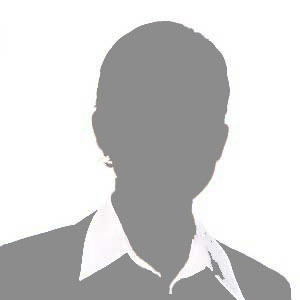 Mr. Navyug
It was very shocking when 18 months back i was diagnosed with AVN in Right hip,it was diagnosed at its 3rd grade which was more problomatic.i was 25 ,a very sport-if person,there was no reason found,how i landed in the problem.the treatment told to me by a large group of consultants that i went through in search of a treatment. Im met Dr.Suraj and I got convinced and now i have no problem in my hip bone.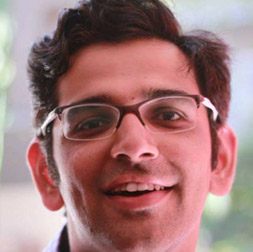 Mr. Abhinav Pasricha
My Visit to India Delhi… Perfect & Presentable experience… Consultation with Dr Suraj was excellent & advice given for the future he even went out his way to come in on Sunday if required & gave us his personal mobile for advice… Many Thanks... Would recommend to visit as the test & results come back with matter of hours NO waiting endless.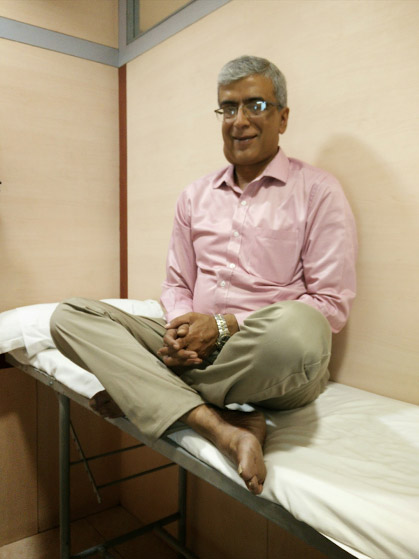 Sandeep
I was suffering from ho arthritis for more than 10 years. I was told by surgeons whom I had consulted in the initial stages to somehow manage my pain and continue with life. My hip became increasing painful and stiff. Over the years my leg developed shortening of about 2 inches. This continuous pain affected all aspects of life. I consulted Dr Suraj Prakash after string recommendations from my family friends. He advised me a latest hip replacement surgery using latest high diameter(36mm) ceramic head. I was comfortably able to stand on the evening of surgery. My pain and limp gradually disappeared and first time in a decade my both legs became equal in length. It has been a life changing experience for me.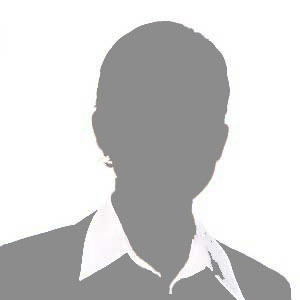 Malanga
I was suffering from pain in my knee for last few years. Initially it was mild and episodic but gradually increased to a stage where it started affecting my daily activities. I had no relief from pain in spite of medications. I underwent a partial(Oxford) knee replacement in 2014. It needed just one days hospitalization and I could travel back to Afghanistan after a couple of weeks. Gradually all the pain and stiffness disappeared and I could do all my routine excercises. Now I can pray(namaaz) like everyone else.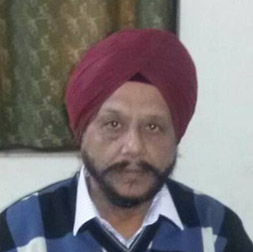 Ajit singh sood
I think I needed a knee operation for at least last five years or so but was always scared of the knife. I used to hear scary stories from others about the pain and suffering involved in surgery. I knew Mr Gupta for many years and confided my fears to him. I was surprised when he told me that he him self under went knee about 5 years ago. He fixed up an appointment with Dr Suraj Prakash and urged me to meet him. One meeting with Dr greatly reduced my apprehensions, i found him to be a patient listener and also answered all my questions. I underwent knee replacement in both my knees in 2012. I still find it amazing how I could stand on very next day after surgery and was back home on fourth day. I could resume my driving in about 10 days. By end of the month it was as if I found a new life. I am grateful to Gupta ji for showing me the way and introducing me to Dr Suraj Prakash.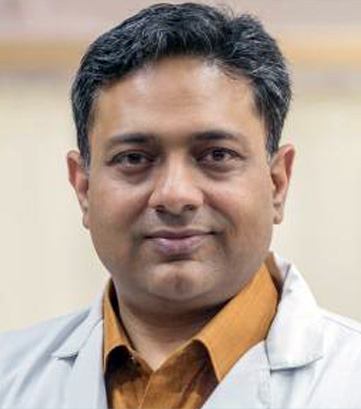 Dr. Suraj Prakash
MBBS , MS - Orthopaedics , M.Ch - Orthopaedics Orthopedist , Orthopedic Surgeon , 21 Years Experience
Read More Info
Contact For Appointment
At Bone & Joint Clinic
011-26850177
At Sukhda Hospital
011-43364400
At SitaRam Bhartia
011-42111111