Total Knee Replacement
Total knee replacement is an operation to relieve the pain and stiffness of the arthritic knees generally reserved for people of older age group. There is no minimum or maximum age for undergoing this operation, only requirement is a reasonable level of fitness. Newer technology being used in operation coupled with improved designs makes the operation safe and gives predictable good results.
The operation involves carefully removing the damaged surfaces from the ends of thigh and leg bones and capping them with metal and plastic components. The newly implanted device quickly starts to function as a new joint while relieving the pain.
The implanted device gives excellent function for 18-20 years in more than 90% of patients.
Before undergoing knee replacement
The preparations​ for a successful knee replacement surgery starts before admission to the hospital. You will be subjected to a number of tests to evaluate your fitness to undergo the surgery. Some people will also need to be examined by a cardiologist much before admission. A pre anaesthesia check is carried out a couple of days before admission to the hospital. All this is done to ensure that you have a safe and hassle-free stay in the hospital.
After Surgery
After surgery, you will receive pain medication and begin physical therapy. It is important to start moving your new knee as soon as possible after surgery to promote blood flow, to regain knee motion and to facilitate the recovery process. You may also be out of bed and walking with crutches or a walker within 24 hours of your surgery.
You will be shown how to safely climb and descend stairs, how to get into and out of a seated position and how to care of your knee once you return home. It is a good idea to enlist the help of friends of family to help you once you do return home.
Before you leave the hospital, your therapist will show you a variety of exercises designed to help you regain mobility and strength in your knee. You should be able to perform these exercises at home.
Recovery
Most patients are able to walk without support and drive two to four weeks after surgery. Activities such as golf, doubles tennis and swimming can usually be resumed, but only after a thorough evaluation by your surgeon. Always follow your surgeon's recommendations, as recovery time will vary for each patient.
Your Surgeon should set a follow up schedule for the first year after surgery to evaluate your progress. You will be seen every year or two thereafter. Complications can occur after any implants, so it is important to see your surgeon if your notice any unusual changes regarding your new joint.
Total Replacement Gallery
Here are some of the latest photos and videos of the patients who have undergone specialized successful surgeries. Here are some of the before and after videos of the patients.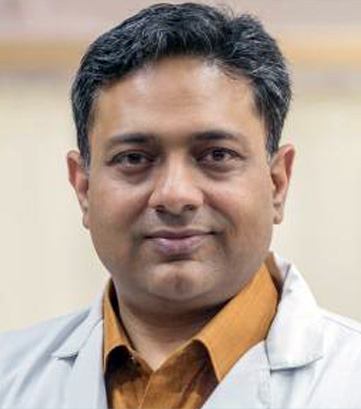 Dr. Suraj Prakash
MBBS , MS - Orthopaedics , M.Ch - Orthopaedics Orthopedist , Orthopedic Surgeon , 21 Years Experience
Read More Info
Contact For Appointment
At Bone & Joint Clinic
011-26850177
At Sukhda Hospital
011-43364400
At SitaRam Bhartia
011-42111111