Partial Knee Replacement
This a time tested procedure which has been in use for more than 30 years and is rapidly gaining popularity worldwide including in India. It is a truly MIS (minimally invasive surgery) where a localized surgery is performed for a local problem. The procedure is carried out with a small cut on the inside of of the knee. All the normal parts of the knee are retained. The procedure has become fairly popular because of lesser amount of pain, quick recovery and excellent function
Osteoarthritis, the most common form of arthritis, is a wear and tear condition that affects joint cartilage, and it develops after years of constant motion and pressure in the joints. As the cartilage continues to wear away, the joint becomes increasingly painful and difficult to move. If conservative treatment options fail to provide relief, your surgeon may recommend surgery.
In the Common pattern of knee arthritis the damage is localized to inner aspect of the knee (medial compartment). The rest of knee is absolutely normal in these cases. About 30% to 50% of Indian patients fall in this category.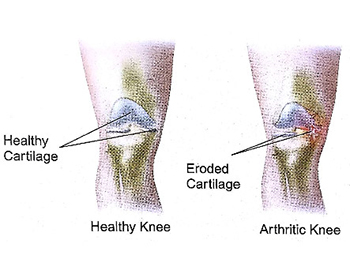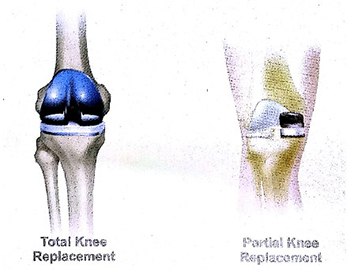 Bone Conserving Partial Knee Resurfacing
Partial knee surgery is a well established procedure carried out to relieve the disabling pain of knee arthritis with minimal risks and suffering. The Surgery involves to retaining all the healthy parts of knee.
Partial Knee Replacement is performed while you are under anesthesia. There are various types of anesthesia available and your physicians will explain your options to you before surgery.
The length of surgery may be approximately 1 - 2 hours. Care before surgery and time spent in the recovery room can add an additional two to three hours before you are back in your hospital room.
Unlike the total knee replacement you are highly unlikely to need stay in intensive care unit or blood transfusions. Whatever pain is experienced is easily managed by routine pain medicines.
Is it a Temporary Procedure
No for majority of the patients this procedure is likely to give them prolonged relief (as long as that achieved by total knee replacement). in rare circumstances where a re- operation may be needed, it is a fairly simple and routine procedure. The complication rates after partial surgery an universally observed to be only a small fraction of what is associated with total knee replacement.
Post Operative
Most Patients are able to walk and climb descends stairs within 48 hours of operation. it is extremely uncommon that the patient will need to be in the hospital for more than 2 days after surgery. Enough mobility is generally achieved by the patients to take full care of their personals needs.
Complications
While uncommon, complications can occur during and after surgery. Some complications include, but are not limited to, infection, blood clots, implant breakage, malalignment and premature wear. Serious complications occurring after partial replacement of knee is extremely rare, it is a far safer surgical option compared to total knee replacement. Although implant surgery is extremely successful in most cases, some patients still experience stiffness and pain. No implant will last forever and factors such as the patients post surgery activities and weight can affect longevity. Be sure to discuss these and other risks with your surgeon.
Advantages of Partial Surgery
Safety
Rapid Recovery
Function comparable to normal healthy knee.
Ability to sit on the floor/Squat.
Excellent Function
Retain all the healthy part of joint.
Only True Hiflex and "Minimally Invasive" Knee Implant
Partial Replacement Gallery
Here are some of the latest photos and videos of the patients who have undergone specialized successful surgeries. Here are some of the before and after videos of the patients.
Photo Gallery
Video Gallery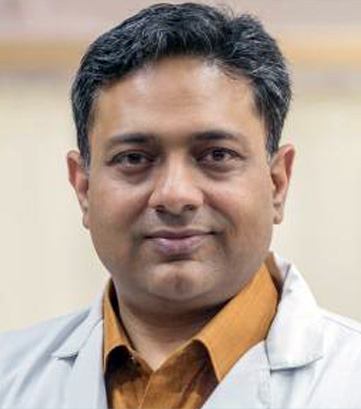 Dr. Suraj Prakash
MBBS , MS - Orthopaedics , M.Ch - Orthopaedics Orthopedist , Orthopedic Surgeon , 21 Years Experience
Read More Info
Contact For Appointment
At Bone & Joint Clinic
011-26850177
At Sukhda Hospital
011-43364400
At SitaRam Bhartia
011-42111111